Recent Articles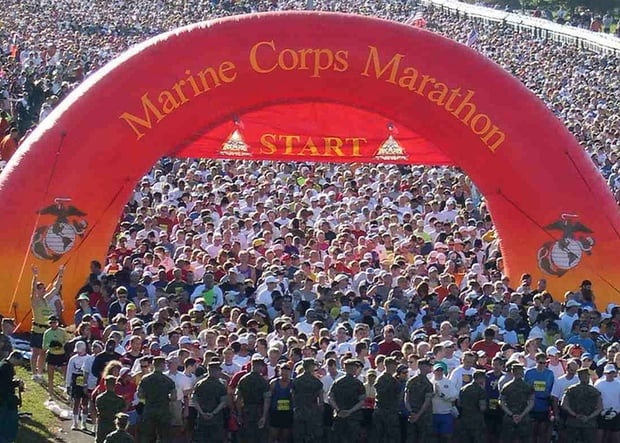 2021 MCM Weekend Officially Canceled Due to Safety Precautions. Rick Nealis, director of Marine Corps Marathon Organization announced the cancellation recently: "After exhausting all possibilities, the opportunity to safely operate and execute a live event is just not feasible at this time."
In many of the past years, the ARPSC has been a supporter of the marine corps marathon. We have provided volunteers and use of our repeater system to help with logistics of the race. Radio amateur volunteers help ensure that runners are safe by helping communications between aide stations and other similar communications-oriented methods.
With our The W4AVA Repeater System's excellent footprint, it has been a great asset to ensure that the marathon has working communication during the event.
This year, the marathon is again happening in person over the weened of October 29th through October 31st. We always encourage people to volunteer for the marathon in a support capacity. If you are interested in helping, please visit the Marine Corps Marathon Ham Site and the Marine Corps Marathon Site.
There will remain some virtual options for the marathon and other races happening that weekend. In addition there will still be precautions in place such as staggering start times to prevent racers from being crowded.